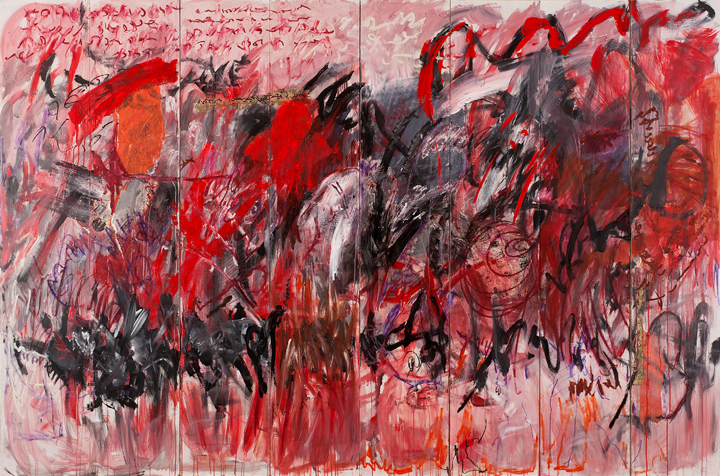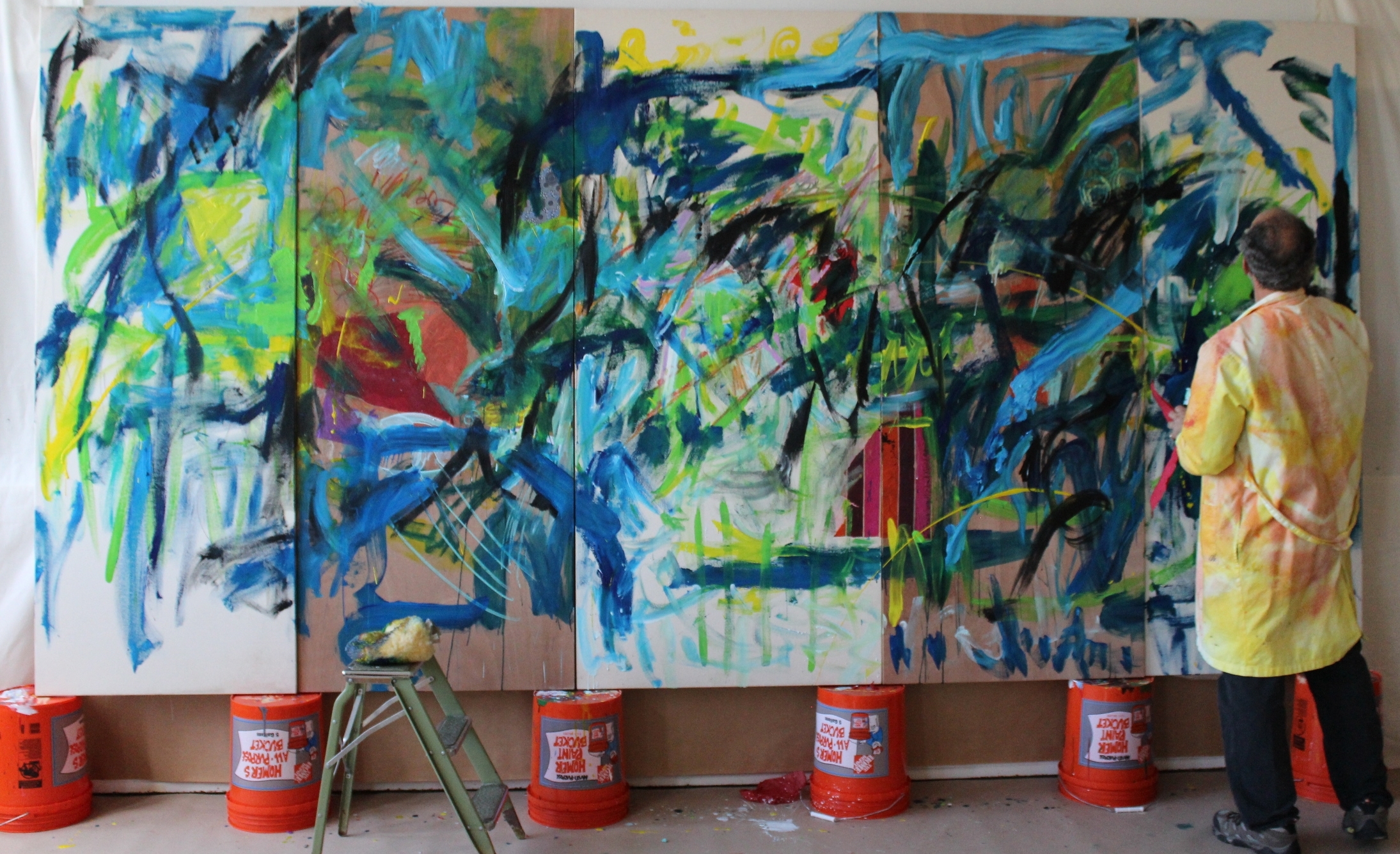 The Visual Passion Duo in Front of The Passing
Mikel Frank (on left) and Gerard Amsellem (on right) ARE The Visual Passion Duo. Working together since 2011, they have created a number of large scale abstract action paintings such as the one they are standing in front of here: The Passing. This picture was taken after The Passing was completed on April 23, 2011. It was an all day painting experience, which took place at the short lived, GAS Gallery and Studio. Rick Hauser and Micah Hamilton were instrumental in making this day a success. It was documented on video by Mark Menditto and edited by Mikel Frank into a short video.
The Passing in progress
The making of "The Passing" at the former Gas Gallery and Studio in Maplewood, NJ in 2011.
The Passing
Acrylic and Collage on Canvas,
80" x 180," 2011
The Passing was completed in one day, April 23, 2011
At GAS GALLERY and STUDIO, Maplewood, NJ
It is called "The Passing" for 3 reasons:
1. It was done during the week between Easter and Passover 2011.
2. It is a tribute to the passing of two men who were very close to both artists, namely Mikel's father and Gerard's brother.
3. It is the result of the two artists working together: The literal passing of creative energy during the working process.
Blue Door
Mixed media Collage on Door, 2011
36" x 80"
Activate
Acrylic on 5 door panels, 2013
80"x 120"
This painting was started during the Visual Passion: On Love show that Gerard and I did in July 2012. We were not satisfied with it and so after the show we went back into it and made improvements. It was hung in the South Orange Performing Arts' Iris and Herb Millie Gallery and is still hanging there.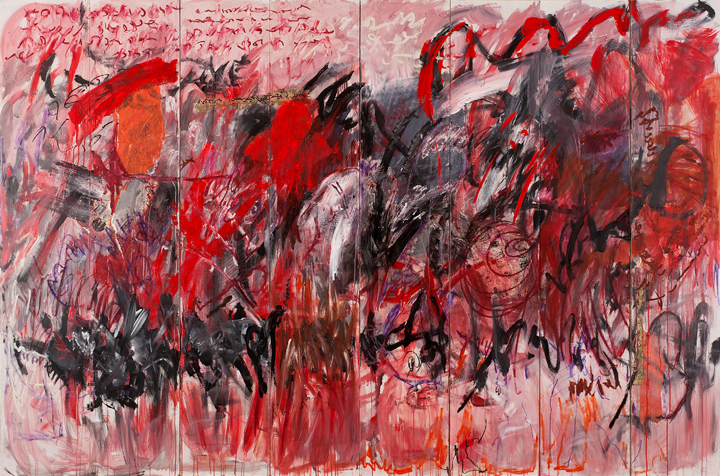 Astonish
2013, 120" x 80," Acrylic and Collage on Doors
There is a time lapse video you can watch that shows how this painting was made. But, you have to be quick.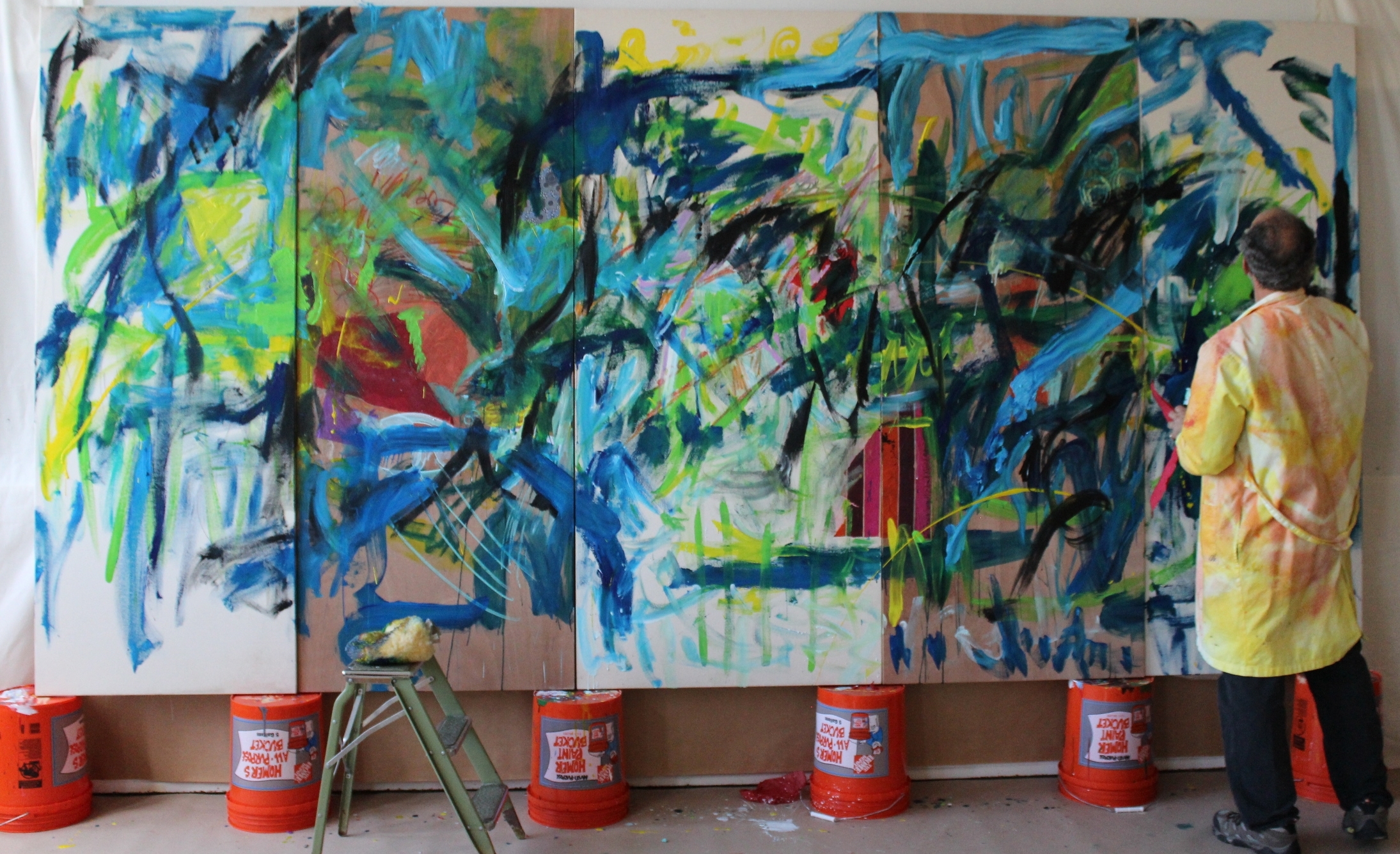 Working on Beacon at The KuBe in Beacon
I was invited by a former teacher of mine to be part of "MICA: Then and Now" at Ethan Cohen's Art Space known as The KuBe in Beacon, New York. It was an amazing installation, which occupied the entire former high school that Ethan turned into an art studio and art gallery space. Gerard and I spent the entire day of the opening painting on 5 door panels. It was documented on video, which you can view on the video page of this website.
Beacon
The finished product painted live at The KuBe in Beacon, NY.
2013, Acrylic and Collage on Doors, 148" x 80"
See video of us working on this on the Video page of this website.